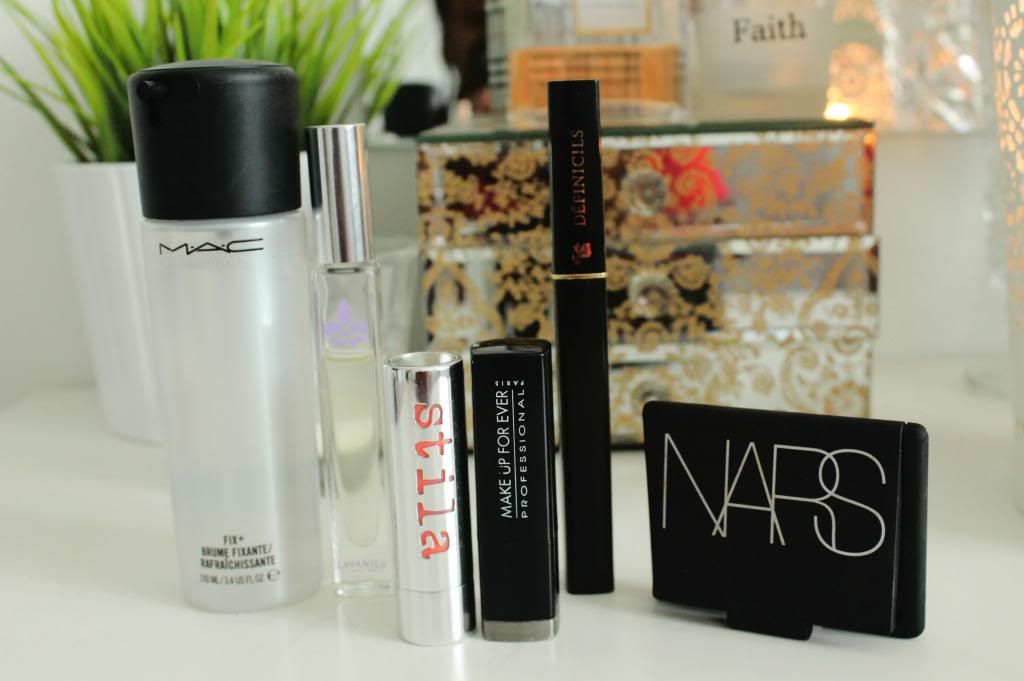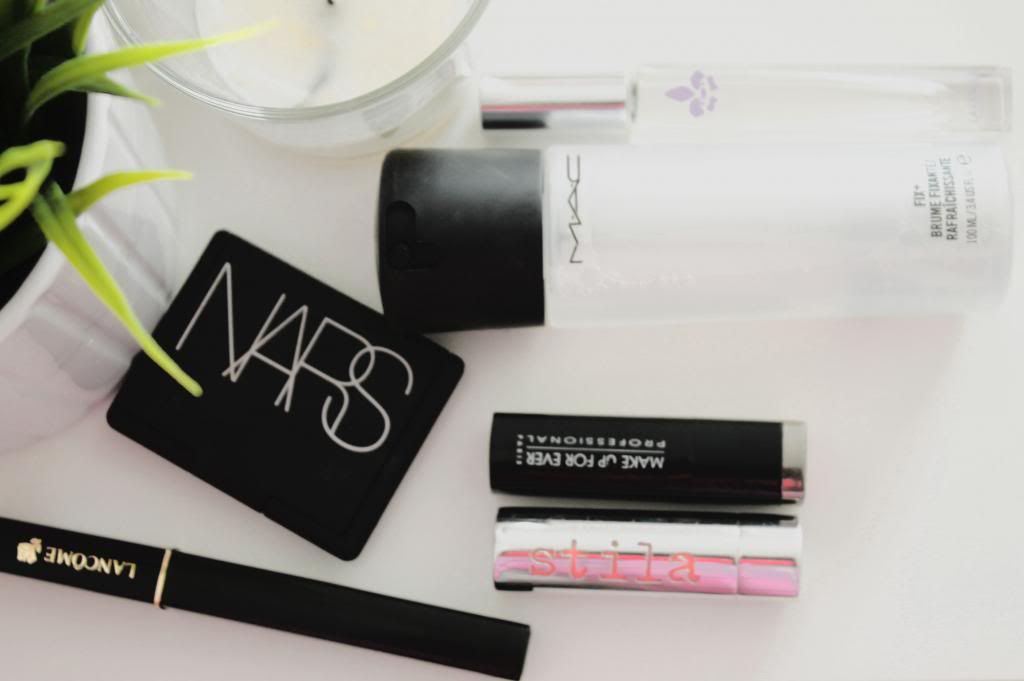 Hey all ! 
Coming to you today with 6 beauty items that I love and am hoping you will consider if shopping for any of the featured! 
Lets jump right into it …. 
1. MAC FIX+ Spray [MAC Store]
2. LAVANILLA Lavendar Roll On Fragrance [Sephora]
3. STILLA Color Balm lipstick in Avery [Sephora]
4. MAKEUP FOREVER Lipstick in Iridescent Blue Pink [Sephora]
 5. LANCOME Definicils Mascara [Sephora]
6. NARS Eyeshadow Duo in Sugarland [Sephora] 
Comment below and let me know if you can vouch for any of these also! 
xx !