Haay! Thanks for stopping by …
I've been taking advantage of the warm weather where I live, and I must say It's been good. The way I look at it; if I can maximize the time I have to wear my summer pieces before the snow falls —  I'm doin' it! I paired my favourite grey sweater with one of my best skirts (A match, from up above lol). Neutrals are always a great way to ensure effortless styling. Think about it — If a neutral pairs well with any colour, then you can practically combine it with whatever you like and — out tha' door you go.
I'm going to keep this post short because quite frankly I've run out of things to say [Confession Session lol]. Check the end of the post for the outfit details and check out my last post on How to grow a Youtube Channel Audience. Send it to a friend who might need the help — if you know anyone. CIAO!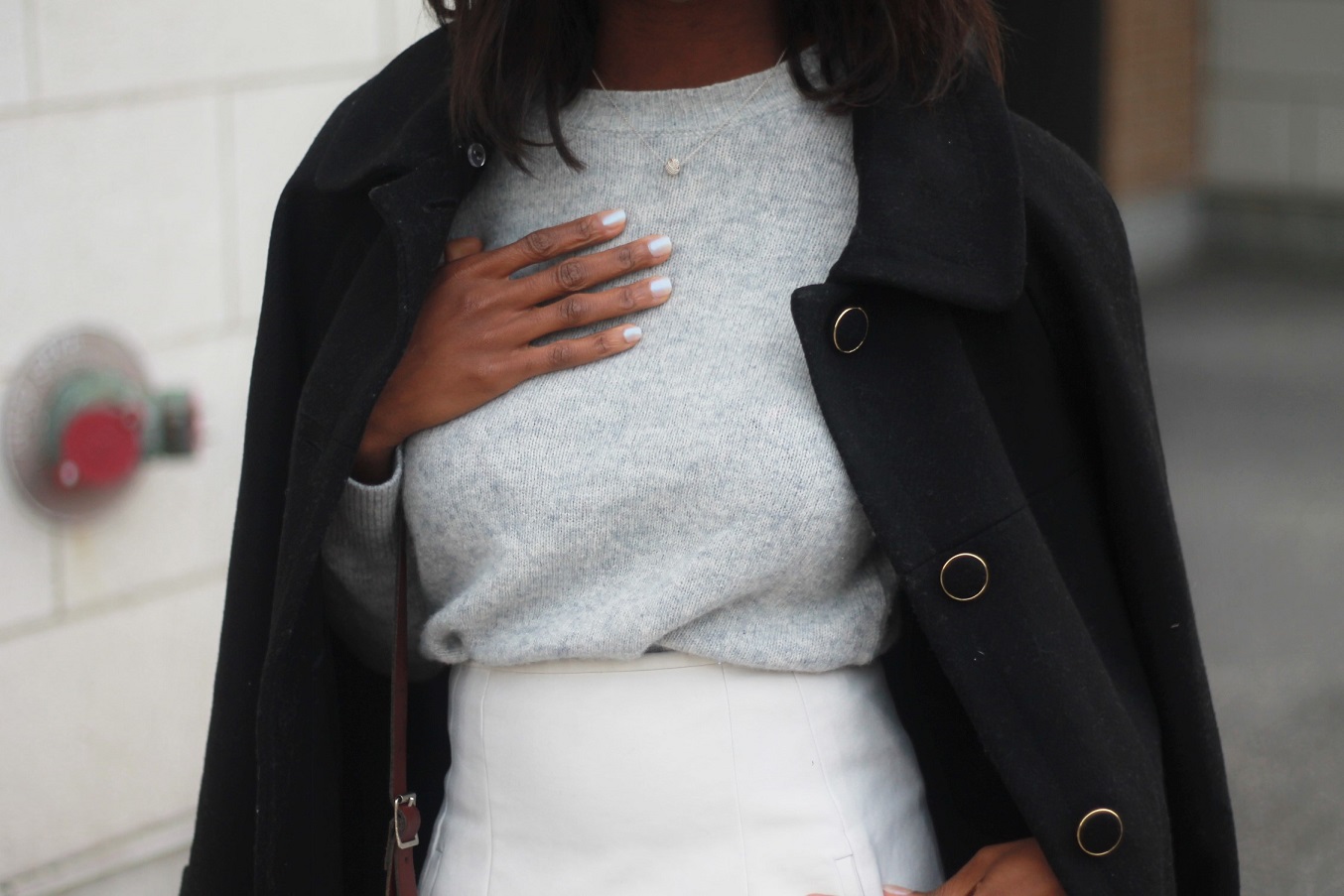 Here's what I'm wearing:
Jacket: Banana Republic (Similar) || Sweater: Gap (Similar) Mine isn't cashmere however || Shoes: Fergalicious || Necklace: Tiffany & Co  || Skirt: Zara (Similar) || Bag: Cambridge Satchel Co.
RELATED POSTS
STYLING A SLIP DRESS
DRESSING FOR FALL
STYLING HIGH WAISTED JEANS
10 ART PIECES FOR YOUR HOME