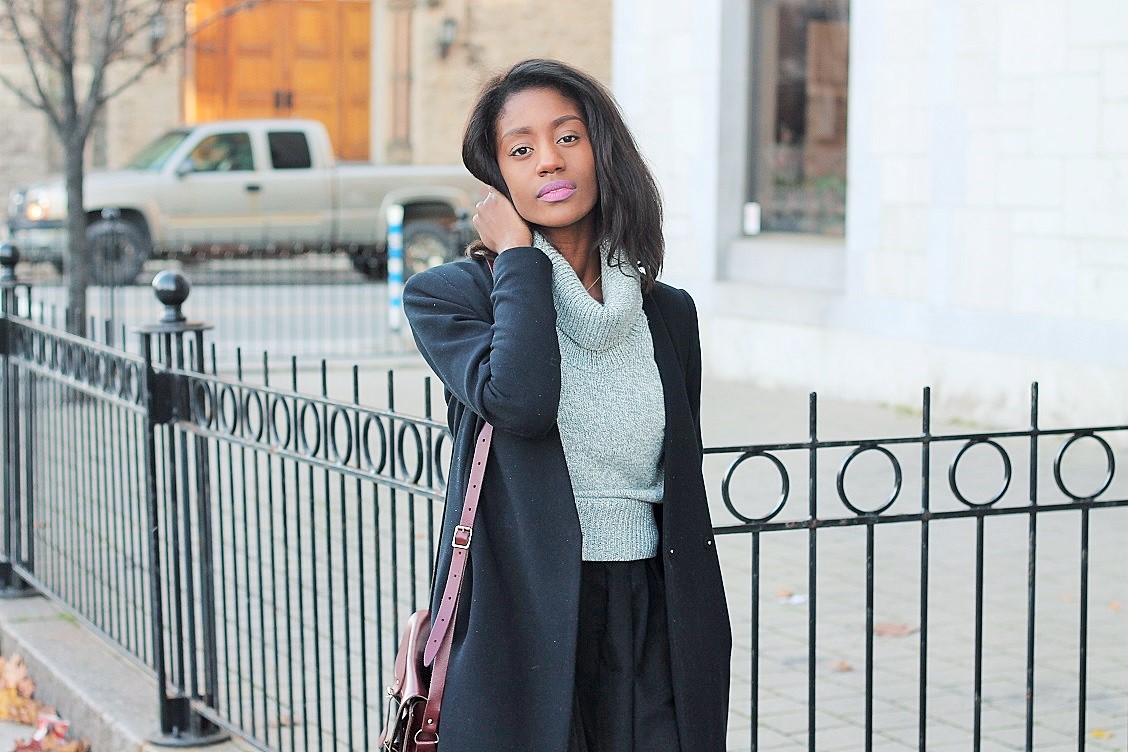 There's something about this time of year that has me consumed with gratitude. It might be the dreamland that Christmas decor (Twinkle Lights galore) creates, or the food comas I've already been experiencing – but I'm overjoyed. I've pinpointed it, actually, to one thing specifically — the mild temperature magic we are experiencing in Ottawa right now ! It's unreal – No snow, frost, or any of its counterparts. This has to take the cake!
I'm getting away with wearing one pair of tights guys, and I'm happy to say I'm not sweating in overdone layers to keep warm. I pulled out one of my most comfy dresses that I'd already tucked away in storage — and threw a sweater over it. I've actually seen some women in my neighborhood  who are styling skirts without tights, but I'm admittedly not there yet! One thing I recommend is for you, like me, to take the opportunity to wear some of those summer pieces you've stowed away until next year. Why not continue with them now that you can, even if for just a couple of weeks more!
Check down below for the outfit details and once again – it was a pleasure having you!
Jacket: Zara (Similar) || Sweater: H&M (Similar)|| Shoes: Le Chateau Booties || Bag: Cambridge Satchel Co.
RELATED POSTS
HOW TO SURVIVE A FASHION INTERNSHIP, FROM GIRLS WHO HAVE DONE IT BEFORE
LE CHATEAU LOVIN'
GREY SWEATER, GREY WEATHER
STYLING HIGH WAISTED JEANS