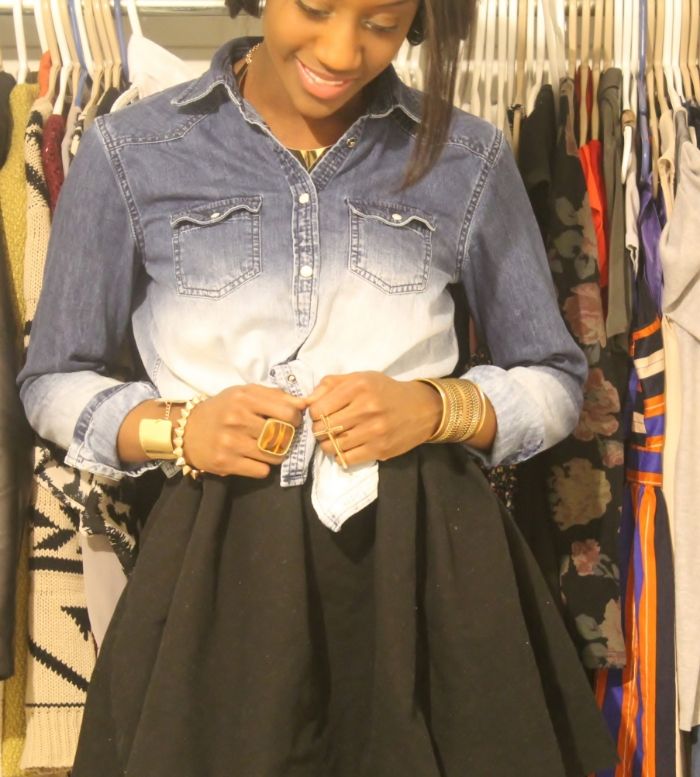 Hiiyaaa ! 
Okie —- Who gets like me and just WANTS to — NEEDS to wear a skirt in the wintertime. Well, for all my ladies who can relate, here is a look I put together; with two pairs of stockings of course, to satisfy my desire for wearing a skirt in this frightful Canadian winter! 
Hope you like! If you are inspired to recreate please do not —- I repeat DO NOT step out into the snow with chunky Jeffrey Campbells and NO jacket; You WILL freeze and fall ; ) xx
Thanks for reading, see you soon! 
OUTFIT DETAILS 
1. SKIRT —<> Zara
2. Top —-<> American Eagle
3. Tights —<> The Bay 
4. Bag —<> H&M
5. Necklace —<> Ebay
6. Cuffs and Bracelet —<> Ebay, Forever21, ALDO
7. Rings —<> ALDO & Suzy Shier
8. Shoes —<> Jeffrey Campbell