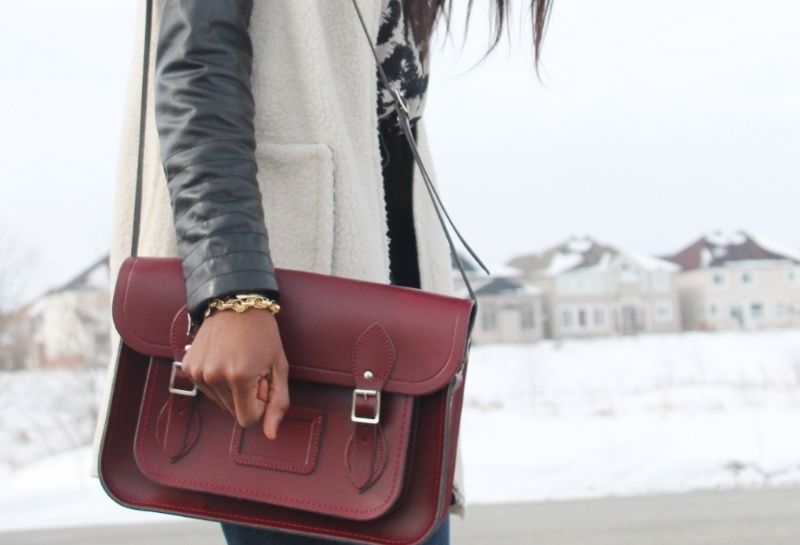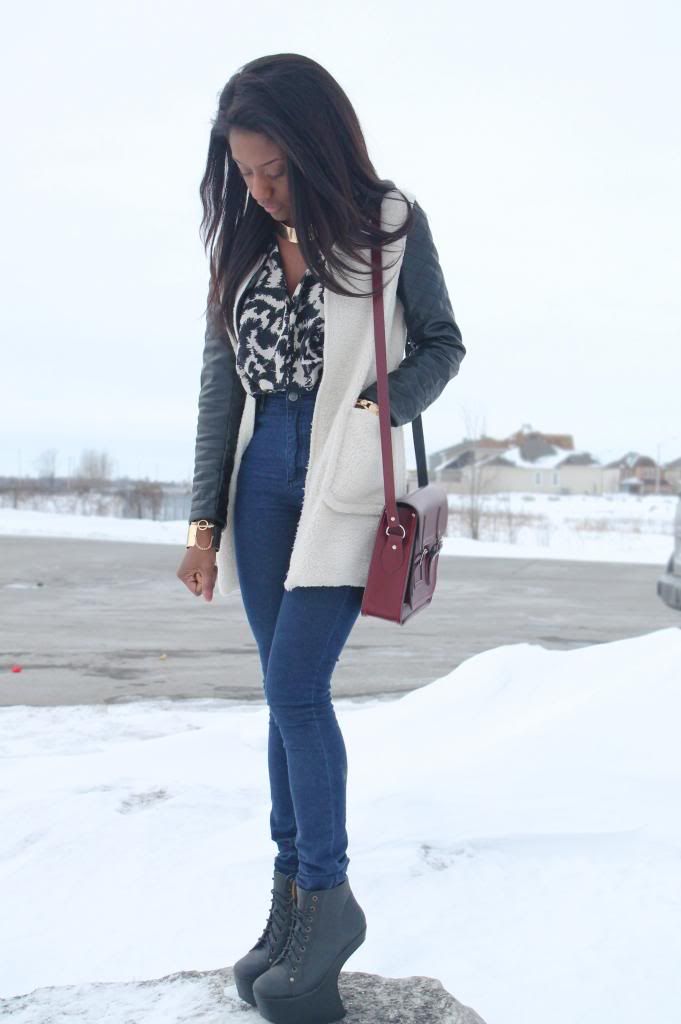 Heelllooo lovelies! 
Here today with a look to keep you fierce this winter! Who says winter has to be be bulky coats and ugly boots? 
For a mild winter day, dare to be bold. Last week I paired my favourite faux leather and faux sheepskin jacket with some high waisted jeans and a black and white top! Added some gold jewellery to complete the look and ta-da!! 
The JC's were just a bonus, I wouldn't suggest them unless you will be indoors. The iced wrapped side walks may not agree! hehe … !
Hope you like and thanks for reading. As always find the outfit deetes down beloooooooow! 
☮ ✌ DETAILS ✌ ☮
1. Jacket: Ebay
2. Jeans: Cheap Monday
3. Top: H&M
4. Shoes: Jeffrey Campbell Night Walker
5. Bracelet: Ebay, Guess
6. Bag: Cambridge Satchel Co.
7. Necklace: Ebay
Check us out on INSTAGRAM