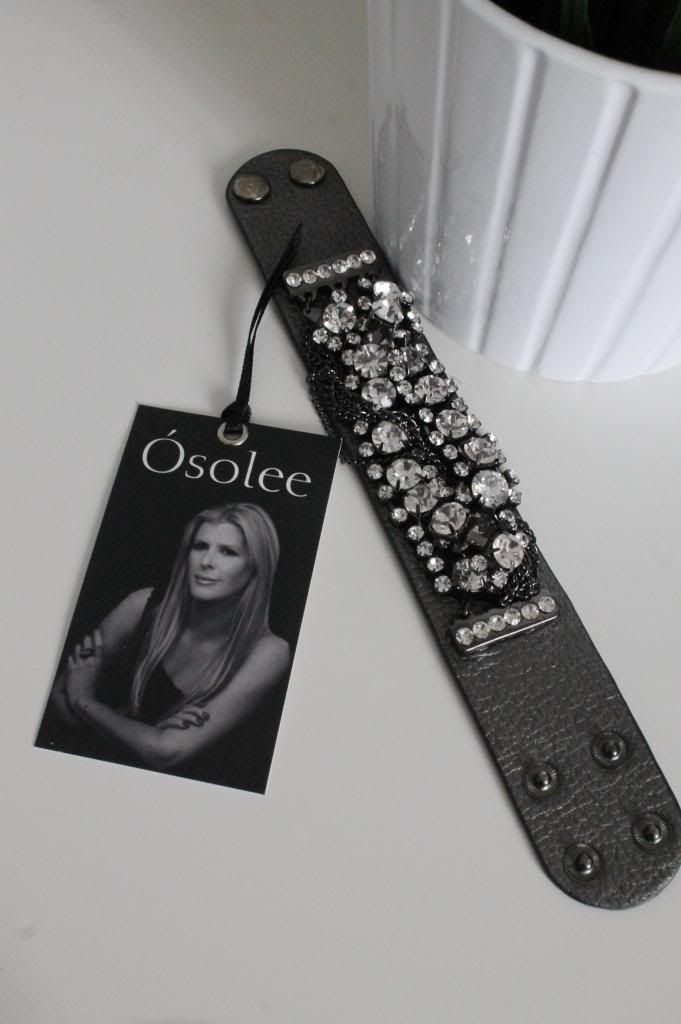 Enter to win this lovely Osolee Bracelet from Osolee.ca !  Let me share …
All you need to do is follow this link to the KoutureKittenBlog's  Facebook page and LIKE the page !  I know right ", easy peasy!
For 1 entry each day — Simply share any of the giveaway posts on your timeline ! The more entries the better your chances of winning ofcourse!
This contest is open to residents in the US and Canada ONLY and will come to a close on Monday the 18th @ 6:00 pm!
SUMMARY OF CONTEST RULES —-<>
1. LIKE KKBLOG's FACEBOOK PAGE ——-<> HERE
2. SHARE EACH DAY (ONCE A DAY) FOR MULTIPLE ENTRIES 🙂 Optional
3. GIVEAWAY ENDS MARCH 18th, 2013
4.ONLY ENTRIES FROM THE USA AND CANADA WILL BE CONSIDERED
Thanks for reading and goodluck!  ♥
SPONSORED: By Osolee ** Opinions expressed are solely my own**