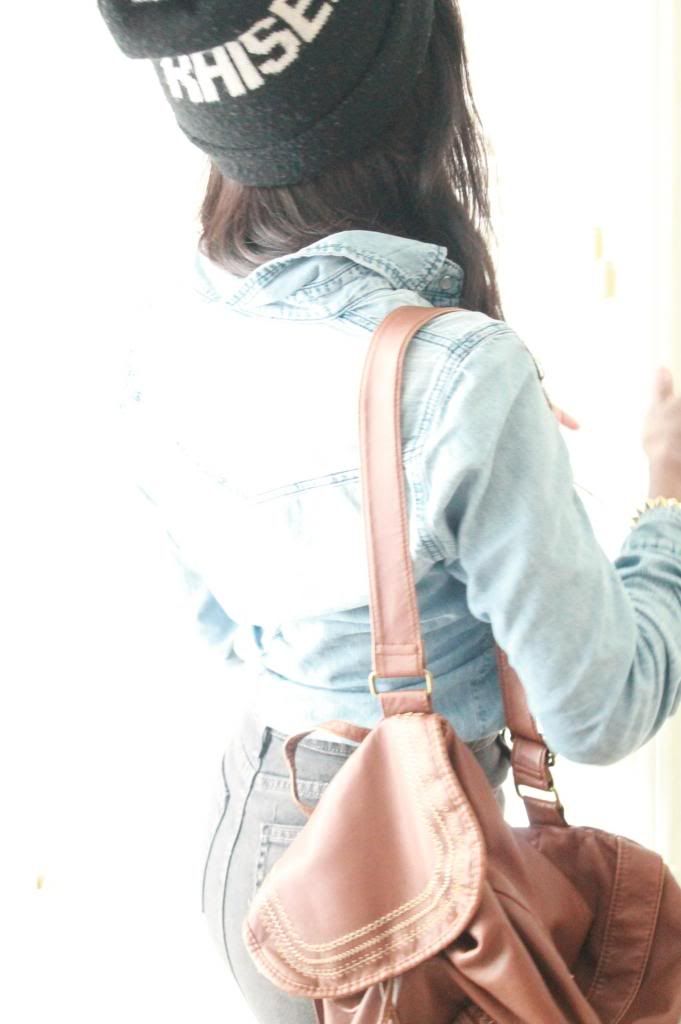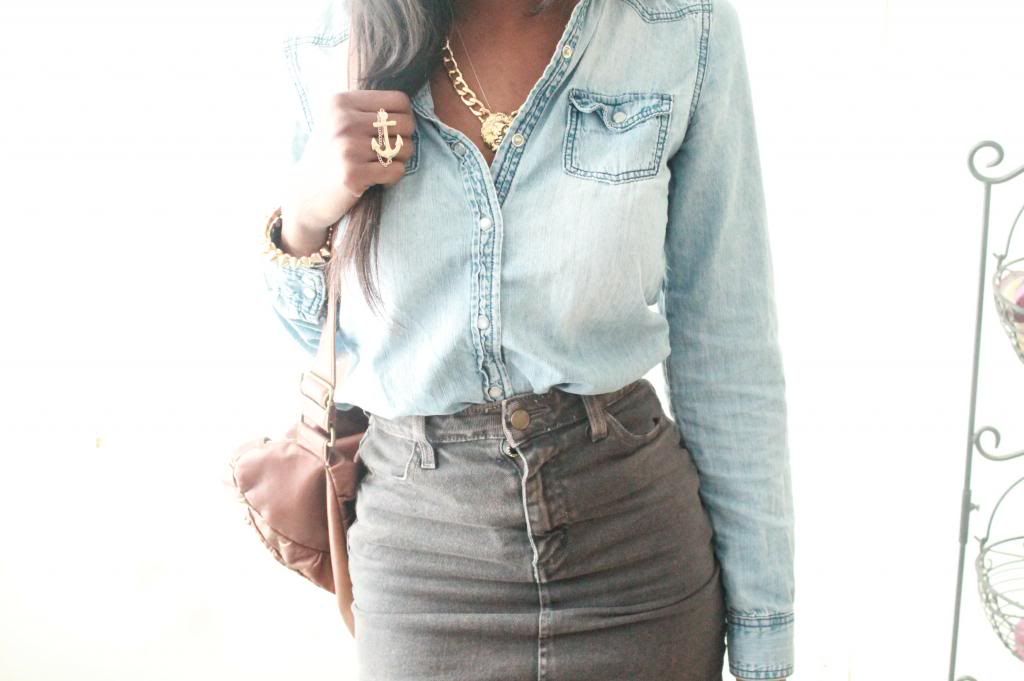 Hello helloo  hellooooo … 
Hope you're all doing lovely this Monday morning!
Let's jump right into this ! So — That anchor ring right? I KNOW RIGHT …Well actually there are some that do not like it — Some friends of mine have commented on it looking too nautical and captain crunch-esque. Ofcourse I don't like it because It makes me feel like I want to go to sea! I bought it because an anchor is a symbol that I can identify with each and every day [Hebrews 6:18-19] . Hence, my anchor ring! WHOOP WHOOP!
About the look ——<> Today, I decided to post this look dominated by denim. I'm a sucker for denim on denim and find that it works all year round. I paired it with a camel faux leather backpack and my RBW toque and there you have it —- Out the door !! OH yes — I wore stockings too, cant forget those this time of year!
Thanks for reading and look out for the outfit details below! Ciao xx
Outfit Details:
1.Top: Blue Notes
2. Skirt: American Apparel High Waisted denim
3. Ring: ALDO
4. Necklace: BougieBoutique
5. Backpack: ALDO
6. Hat: Raised By Wolves