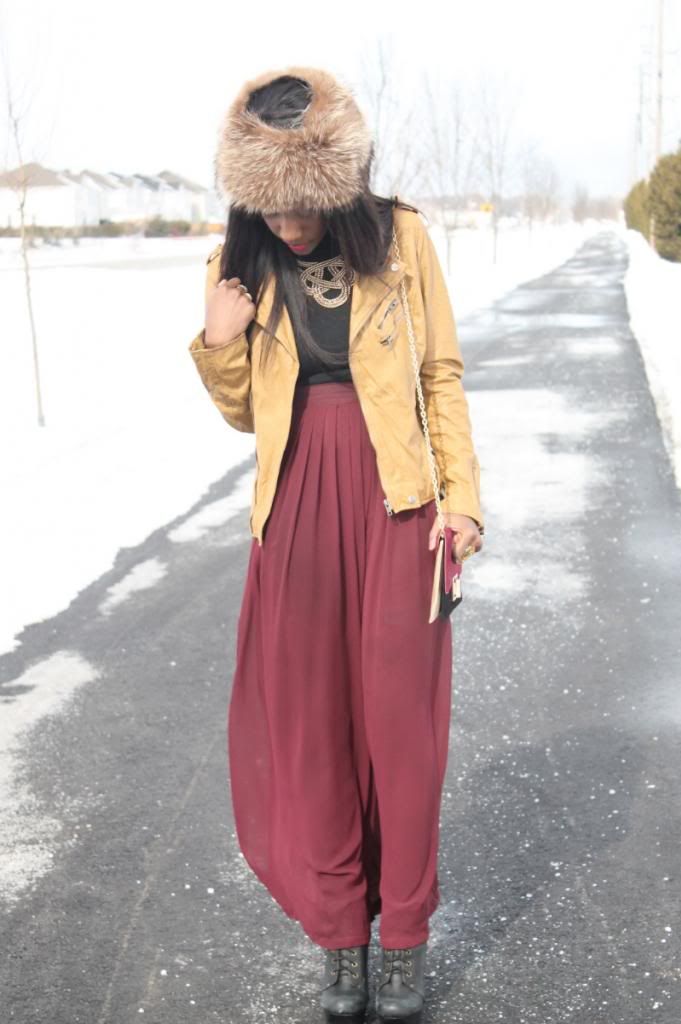 Hey all!
Hope everyone is blessed and happy this morning 🙂 So what do I have for you today you ask! Two of my favorite things for the winter time [FUR AND FAUX] —- Leather ofcourse! Pulled this camel coat out of my closet archives and have fallen BACK in love! I've had it for ages and have been loving it this winter. Look down below for the outfit details and if you like the look recreate your own F&F look ! Oh my, and how could I forget to spotlight these rad pallazo pants! In Chiffon too! American Apparel is a favorite in my wardrobe and definitely achieved a hit in my opinion with these babies! What do you think? Should they be left in the 90's or not?!
Also, let me know! What do you think of Fur and faux leather for the winter time?! Yeah or Neeehh !?
Thanks for reading!!
Outfit Deetes♥
1. Top: American Apparel
2. Pants: American Apparel
3: Jacket: Urban Behaviour
4. Necklace: ALDO
5. Purse: ALDO
6. Shoes: Jeffrey Campbell Shires
7. Fur head piece: Thrifted
xx!