Thanks for dropping in.
This shearling is the perfect winter coat for anyone looking to have a warm and stylish Winter. It's cozy and has amazing textured detail, with the sheepskin lining and the leather trimming along the seam.
I styled the jacket with a wide legged denim I've owned for ages. Thats the good thing about having a high metabolism – I always bringing items back from the past.
Thats all for today loves, I'm all written out ! Look forward to a post fairly soon – I'm catching up on my  business this week!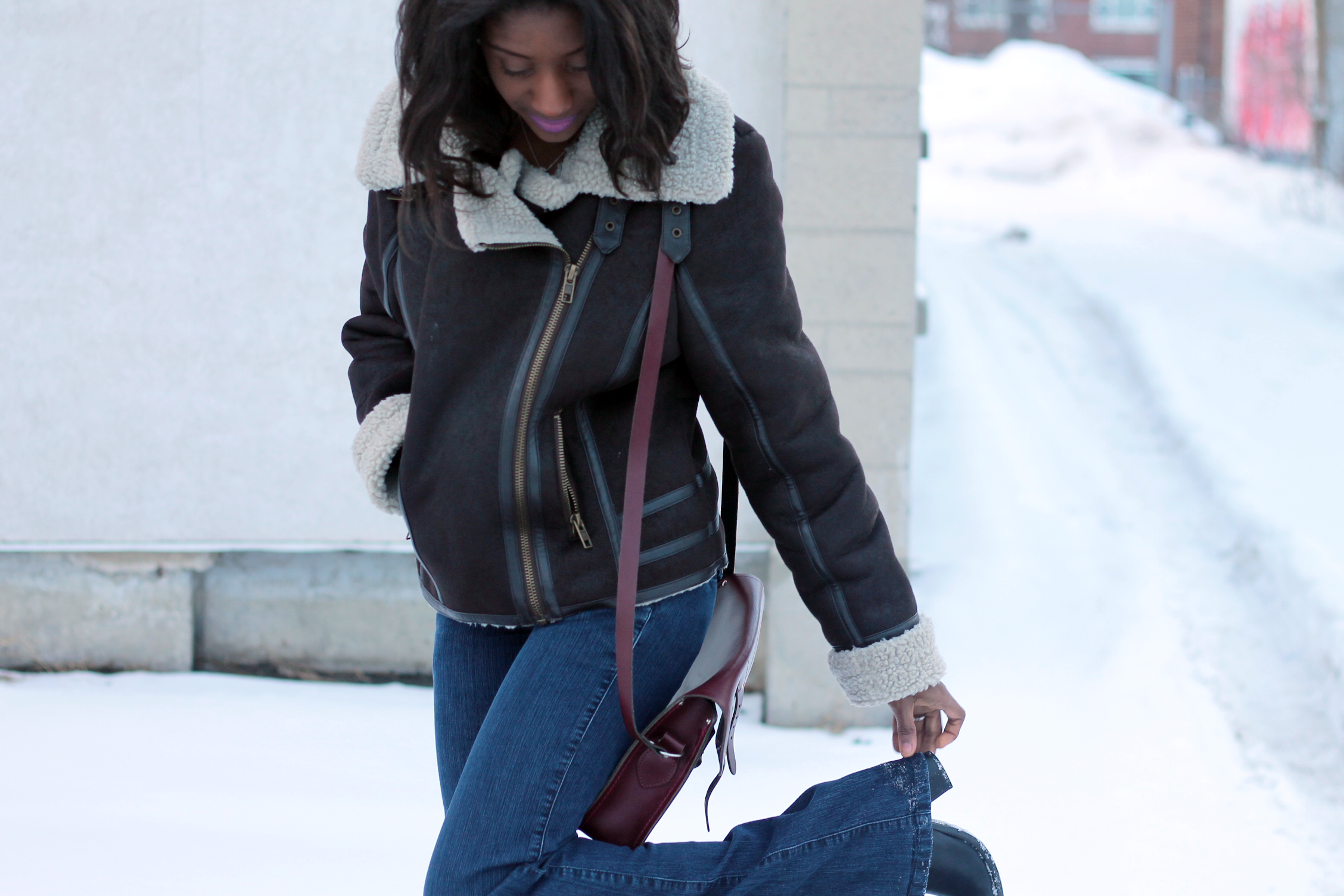 Jacket: The Bay (Not Online)|| Jeans: Urban Behaviour || Top: H&M (One that will work) || Bag: Cambridge Satchel || Shoes: Le Chateau
RELATED POSTS:
3 TIPS FOR WEARING A DRESS IN THE WINTER
WEARING WHITE AFTER LABOUR DAY
STYLING HIGH WAISTED JEANS
LE CHATEAU LOVIN