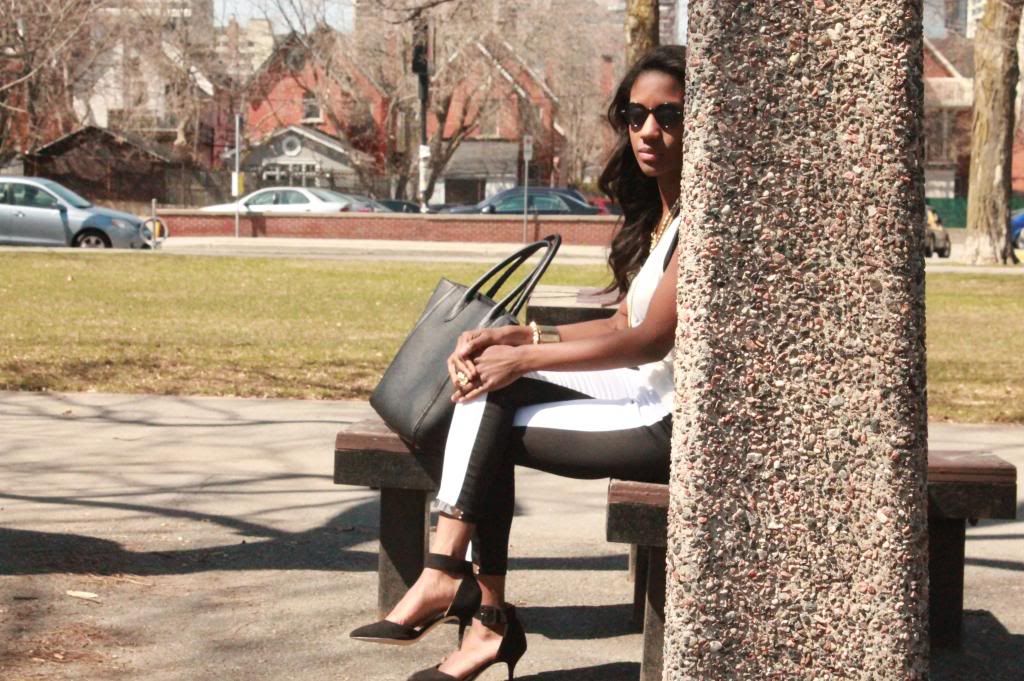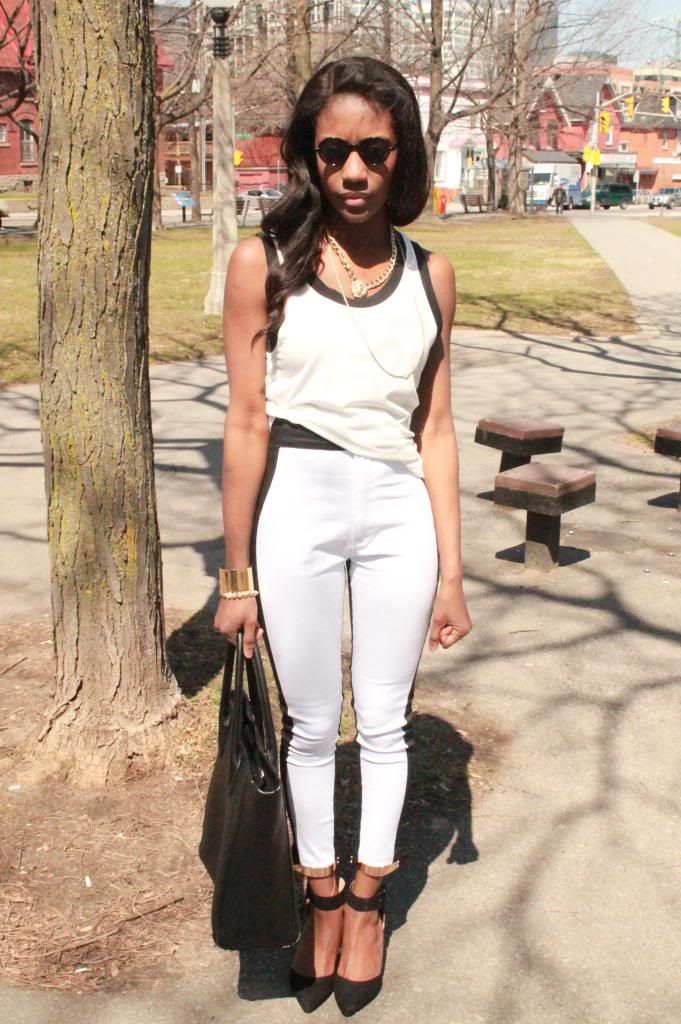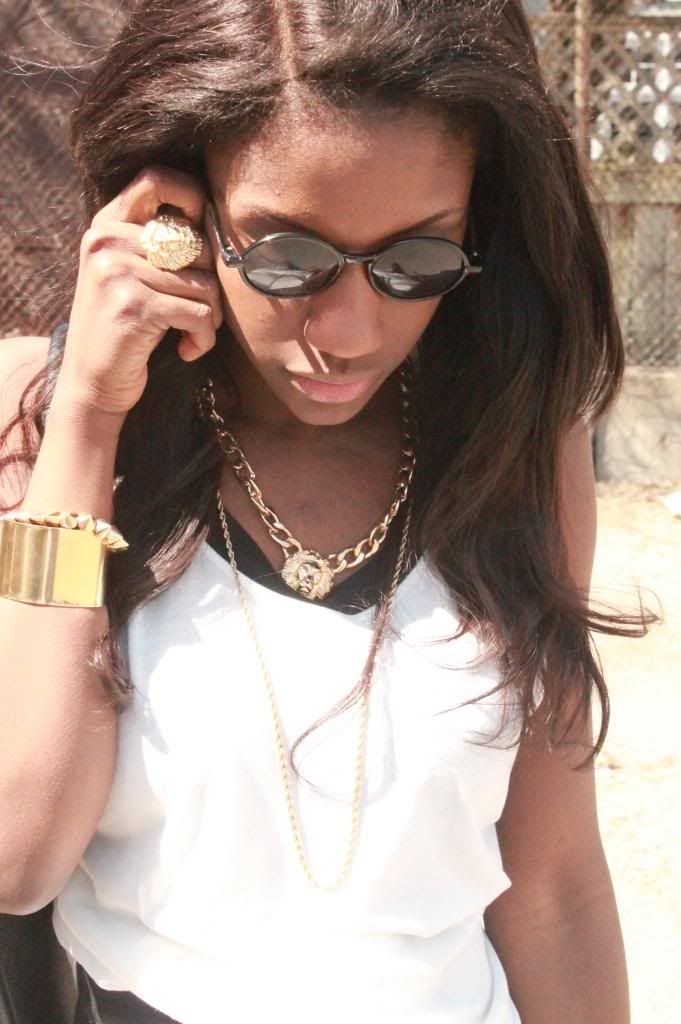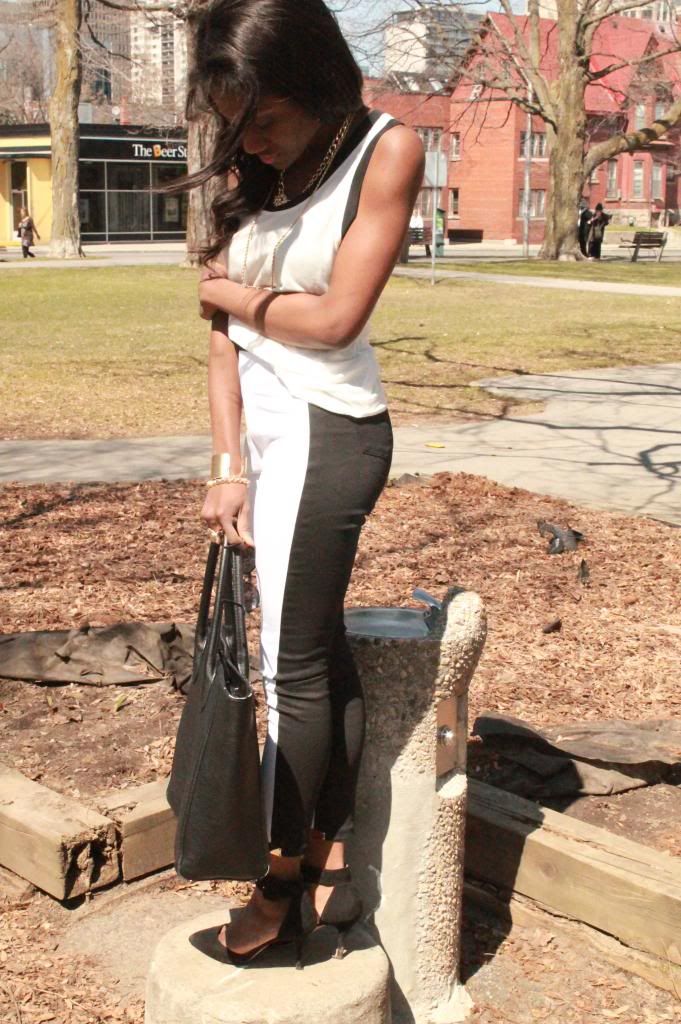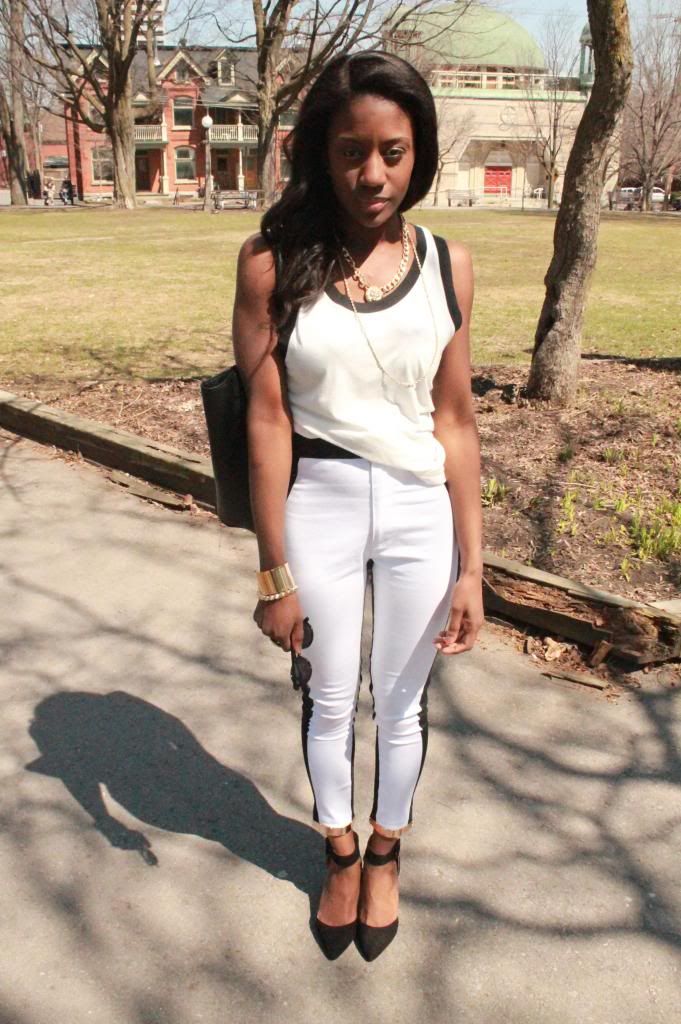 Hey Kittens! 
Happy Friday— The weekend has come to rescue us! I wanted to leave you with this look that I adore before the weekend, in hopes that you may come to adore it too ! 🙂 lol 
Anywho .. I named it a trend and a friend because even before monochrome b&w looks became a distinct trend, I was a dear friend of black and white as a pair! I have always loved this pair in an outfit and with the help of the recently popular two-toned pant — it's become quite simple to style b&w without making it look like a uniform! I decided to pair the pants with the tank seen below instead of going with the conventional blazer which is consistently displayed online. I decided to take a less formal approach ! Hope you likey!
And yes —- Doesn't the gold bar at the base of the pant just make you salivate!? 
Take a look below for the outfit details and once again, thanks for dropping by :) !
OUTFIT DETAILS: 
Top: Zara
Pants: Bougie Boutique
Lion ring and necklace: Bougie Boutique
Shoes: Zara
Bag: H&M
Chain necklace: Thrifted
Sunnies: Ebay
Find me on Instagram —<> http://instagram.com/kouturekittenblog