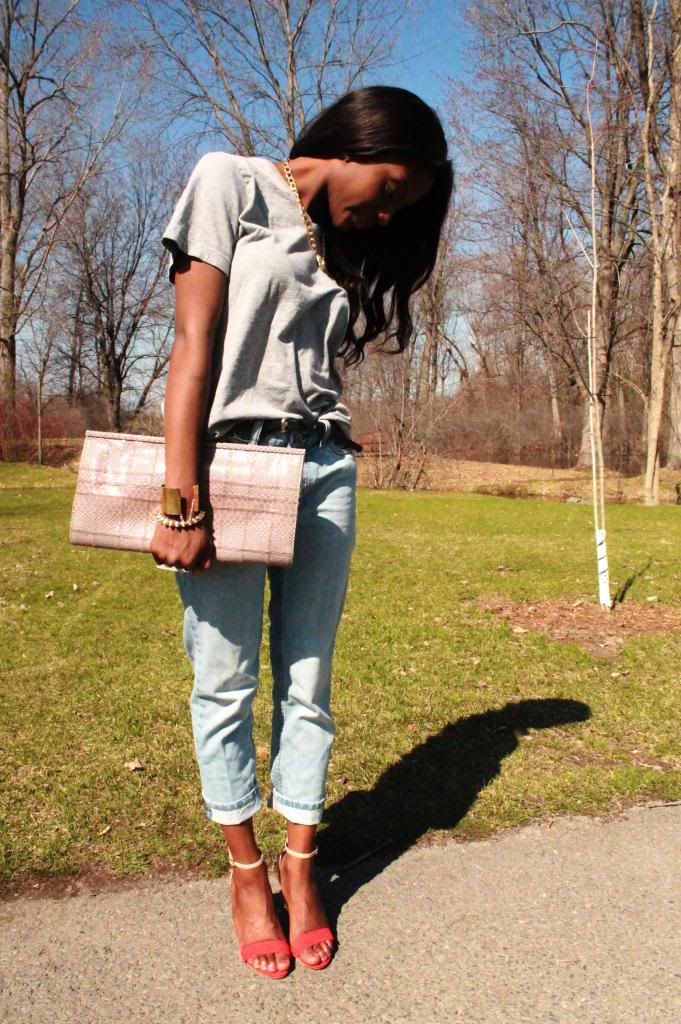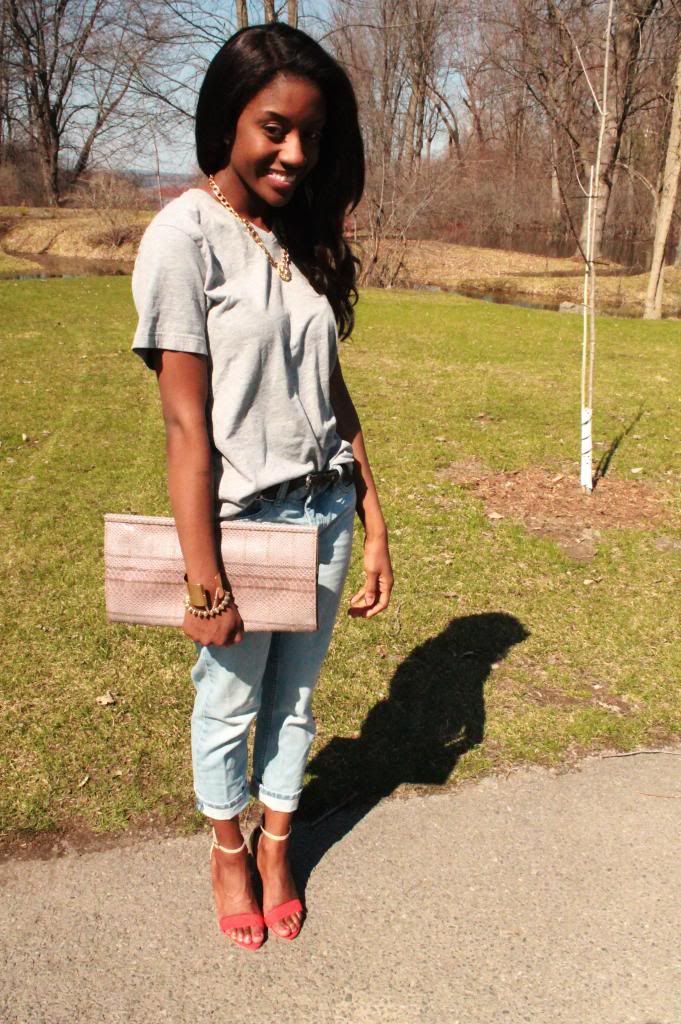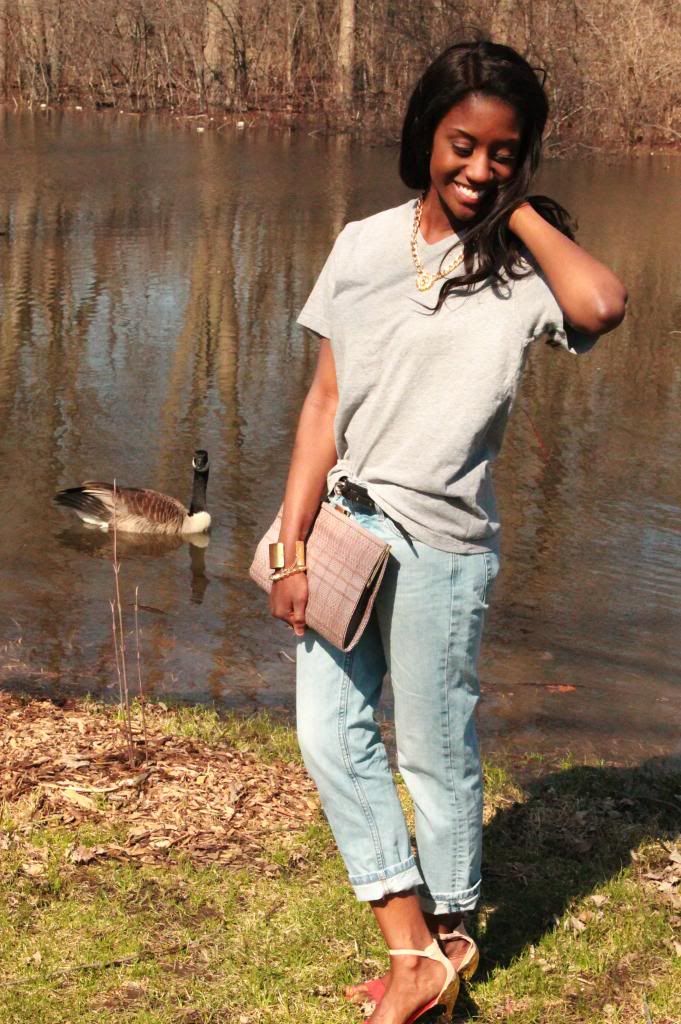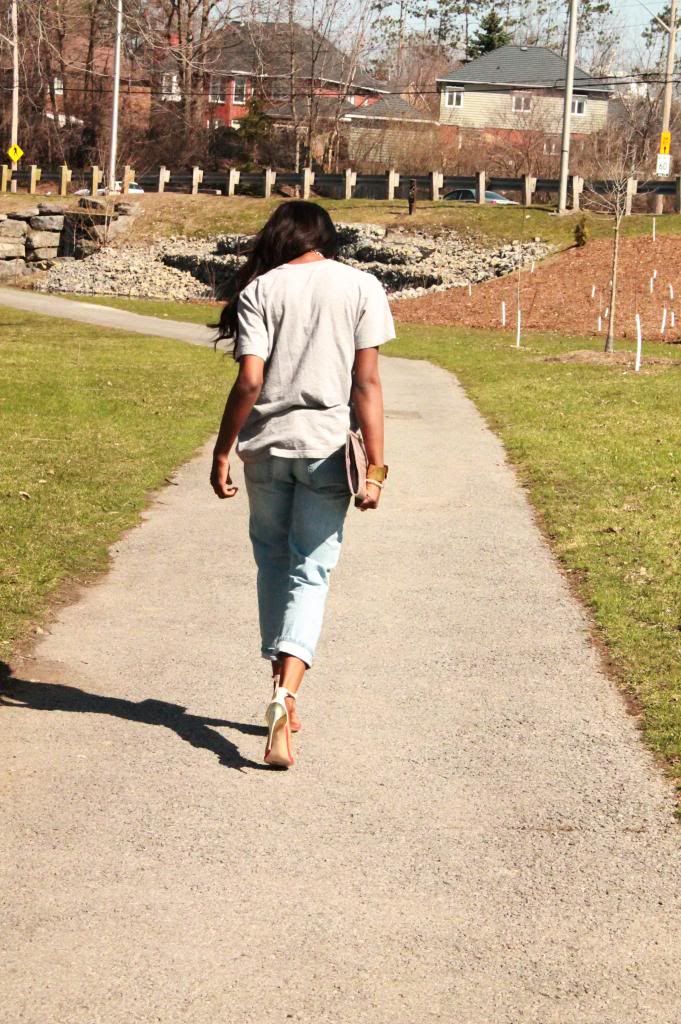 Happy Monday to you all ! 
Beautiful pond isn't it?! I'm loving this Spring weather ! 
I hope you like this look that just reminded me so much so of a lady taking her boyfriend's jeans and t-shirt, adding some heels and a necklace, a statement bag — and making it her own! What do you think? 
I absolutely love it and it's an uber comfy look! Try it !!! 
Thanks for reading — Hope to see you in a few for a new post. Check below for the details of the look.
OUTFIT DETAILS
Shirt: Winners 
Jeans: Some store in Toronto :S 
Necklace: Bougie Boutique
Shoes: Zara
Clutch: ALDO
Thanks for reading!
Find me on: