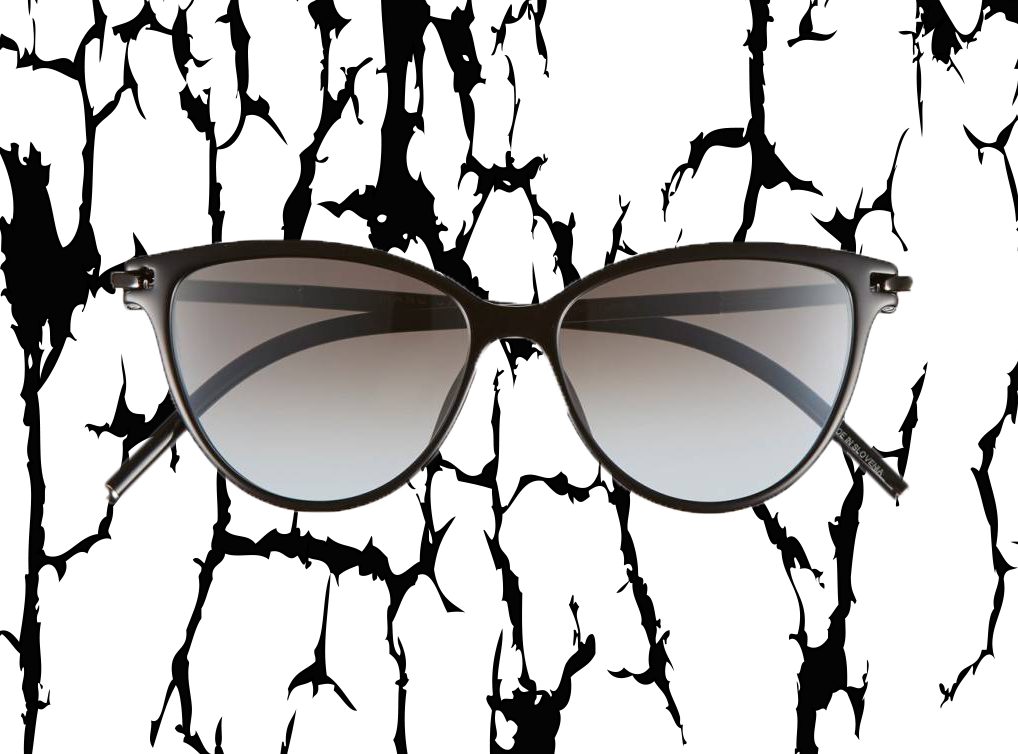 I recently purchased these Marc Jacobs Sunglasses Marc 47 (Cat-Eye 53mm) from Spareparts Ottawa. I wanted to do a review on these because I've always had a hard time wearing Sunglasses.. They've just always given me headaches. I don't know whether it's because whenever I get migraines they affect my eyes, but It wasn't pleasant. SO – I've steered clear of sunglasses for a while. As of recently, I decided I'd get a pair! I came across the Marc Jacobs 53mm Sunglasses and loved how they looked, so I decided to take a chance on them. Here are some points to keep in mind about these frames if you are in the market for some new ones:
Details & Care *From Nordstrom website
Slim cat-eye frames heighten the retro allure of lightweight sunglasses finished with gradient lenses and logo-etched temples.
53mm lens width; 15mm bridge width; 150mm temple length.
100% UV protection.
Optyl plastic.
By MARC JACOBS; imported
Price: 213.30 CAD
Durability: Lightweight, Fragile, Thin frame
Style: Mirrored lenses, Cat eye, Logo visible
Accompaniments: Sunglasses holder and cloth cleaner
Warranty: Yes
Measurements: 53 mm (Lens) – 15mm (Nose) – 150mm (Temple)
PROS –
Lightweight
Easy to store
Neutral colour
Good for headaches (Perhaps the mirrored lenses create more visibility; not sure but they are working for me)
Price (Cheaper than most designer frames)
Manufacturer warranty
CONS –
Fragile (I like the size, but it does make them more susceptible to breaking)
Constant cleaning (Because of mirrored lenses)
Price (Expensive in comparison to non branded frames. You have to decide whether to go designer)
Small overall (From where the lenses sit on my eyes to where the earpiece is measures a short distance) *Take a look at the measurements
Click through to shop these Marc Jacobs Sunglasses (Marc 47) and leave me any extra questions you have in the comments section!