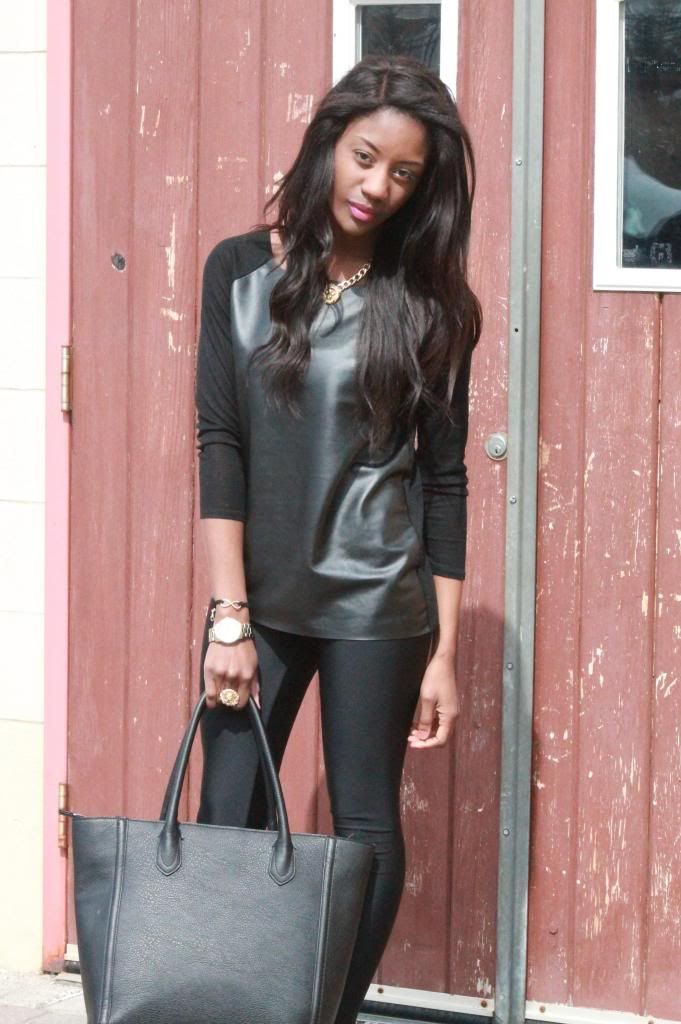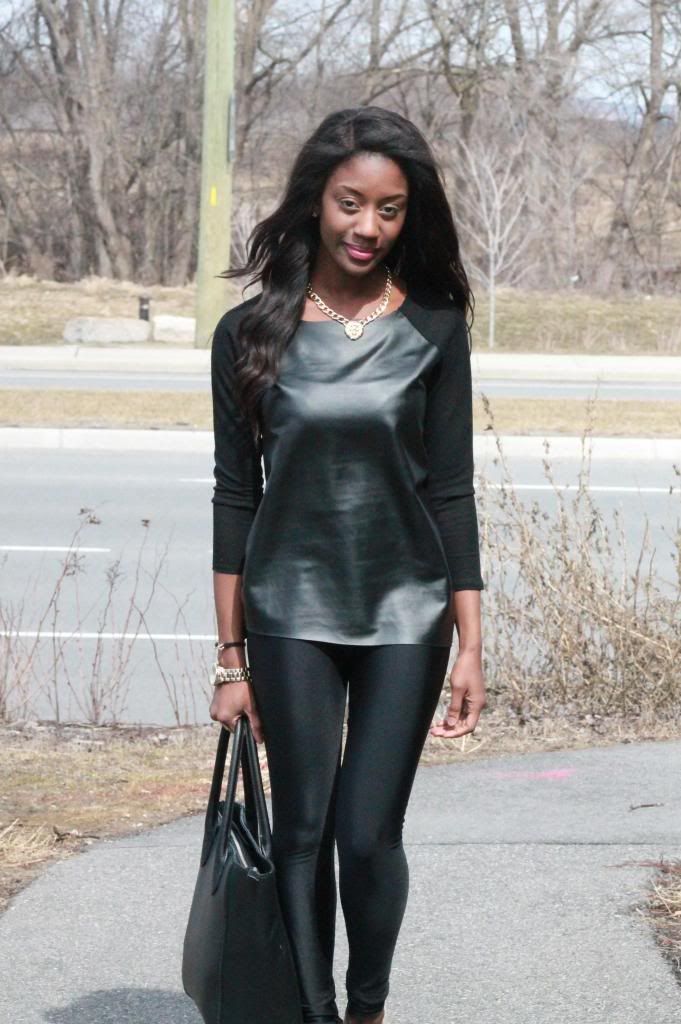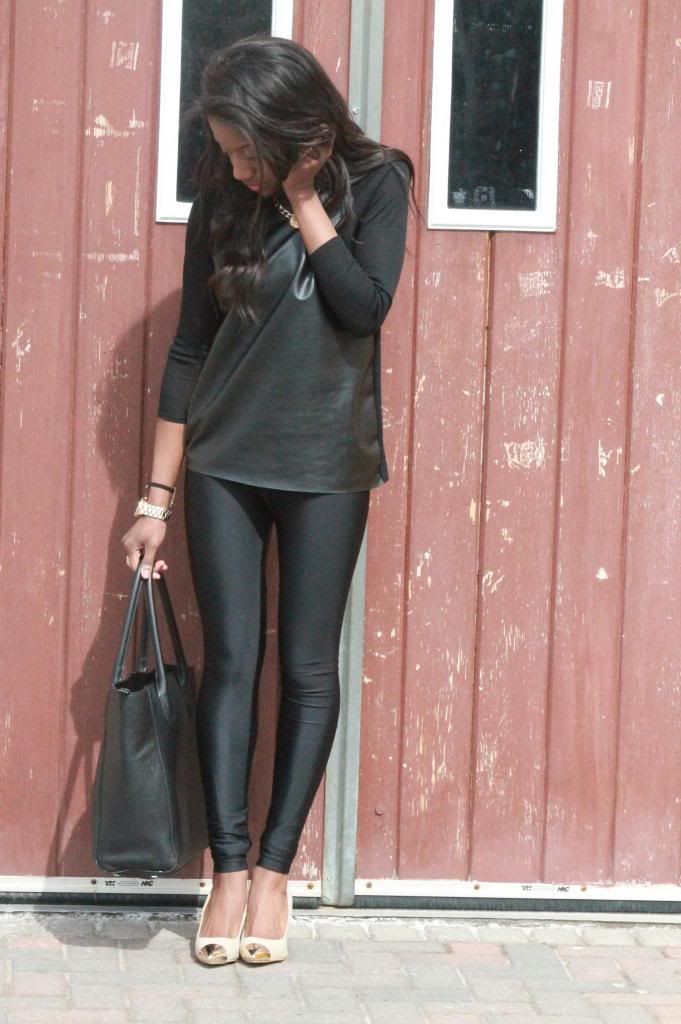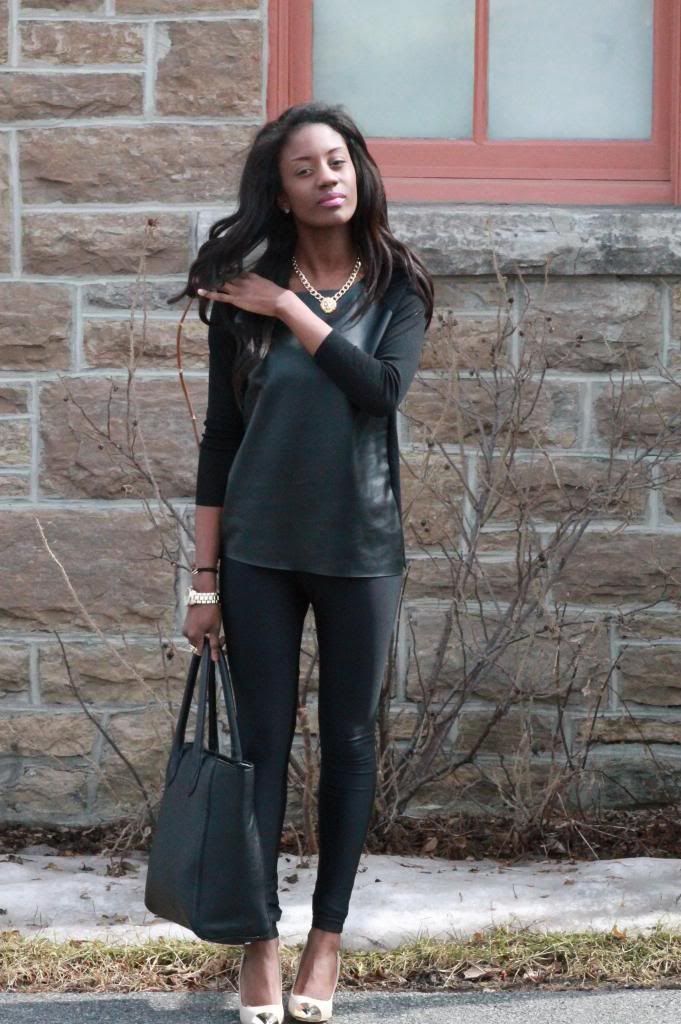 Hey All! 
This will be a quick post !! —-<> My studies are waiting for me. EEEK!!!
I named this post Red Wood because of the location it was shot at. This little church building with its red wood detailing initially caught my attention, and I loved it for this look! The contrast between black and red — LOVE IT!
Look out for the outfit details below ::) (: !!!
Top: Zara
Leggings: American Apparel
Shoes: Urban Planet
Bag: H&M
Bracelet: Ebay
Watch: American Eagle Outfitters
Necklace: BougieBoutique 
 Thanks for stopping by! See you soon! 
Head to our instagram page for more from this post 🙂