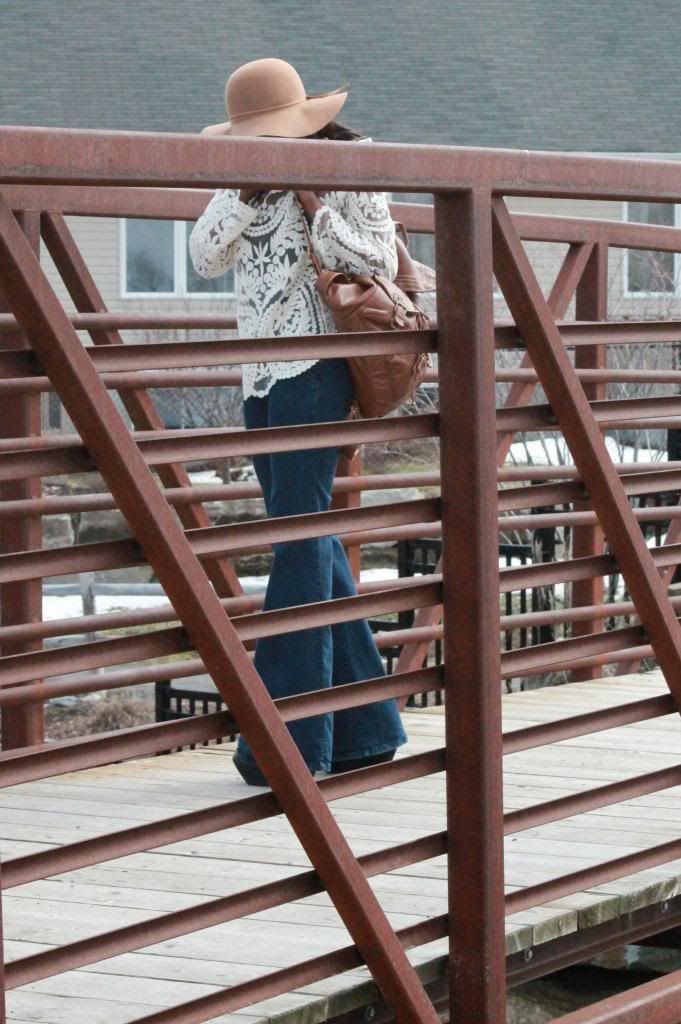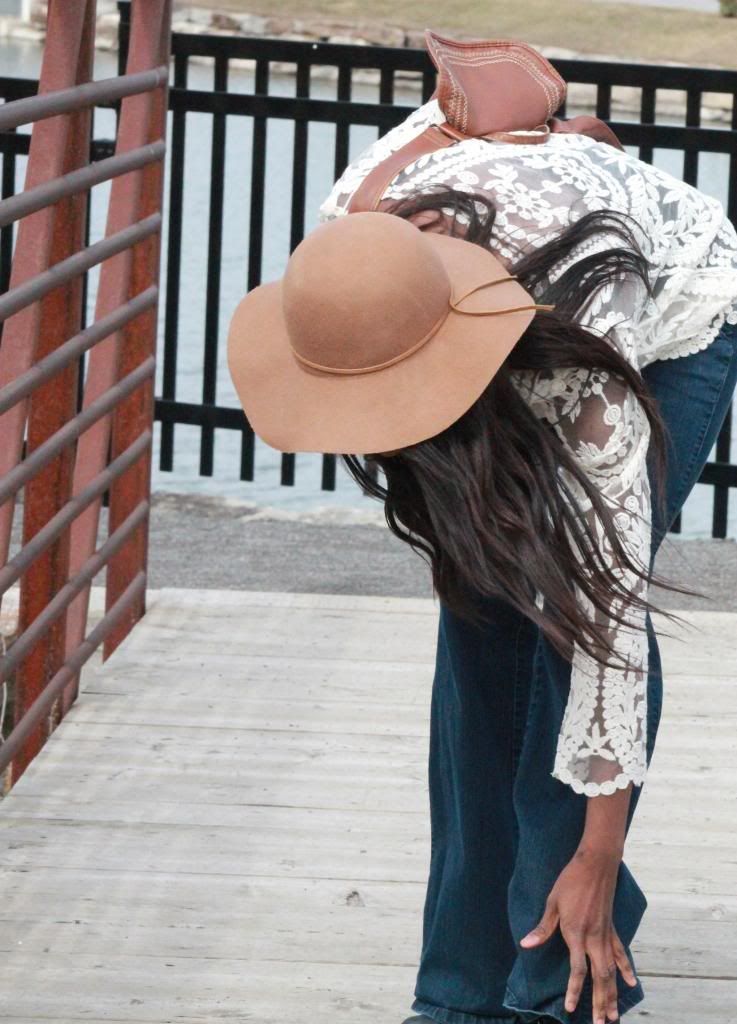 Happy Happy Thursday !! 
SO the week is almost over surprisingly and I don't have too many complaints — Prepping for exams, meeting with professors, social-media'ing for my internship, and just pretty much living @ school! Cannot complain however — I am ever grateful for every blessing that I count and for all those I fail to acknowledge! 
Okie so onto these photogs. — This rusty little ol' bridge near my house was concealed with snow from the treacherous winter and I had completely forgotten it existed! Given the favourable weather high's we've been blessed with lately,followed by the melting away of snow —-TA-DA, It revealed itself and completely inspired me !!!
It was then that I thought to myself  —- This tarnished little bridge is SOOOO post location worthy! So here we are — Me and the rusty ol' bridge! LOL
Anywho, I featured this lace top in a post called "Lacey Love" when I first began blogging because I LOVE it and uh —- Still do, but here it is as a complete look!
Hope you like the look as much as I do ! It's a very minimalist look because I wanted the top to take center stage ! I just think it is great on its own without much jewelry! That's Just Meeeee though :)! Hope you like this minimal approach as well! 
OUTFIT DETAILS: 
1. Top: Ebay
2. Jeans: UB — Years AGO (Oh Lawd)
3.Hat and Backpack: ALDO
4.Watch: American Eagle Outfitters
5: Shoes: JC's
**For a few of the links in each post, you will notice the link takes you directly to the item. Many of the things I buy are in store — and these items tend to deplete from online inventory fairly quickly; therefore, the direct links to an item will only be available for online purchases still available online. Otherwise, I will link to the store : )  
Have a Fab day and God bless you! MUAH 
FIND US ON —<>